Meet the Team
Get to Know Us at Freedom Chiropractic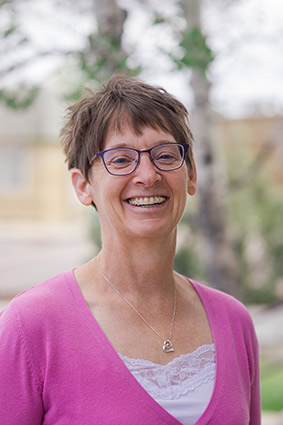 Deb Tarasiewicz – Office Manager
Deb and her family have been patients at Freedom for several years. She is a true believer in the 5 Essentials and what following them can do to improve your life. It took being a patient for a few years before it all "clicked", but she now sees what a difference maximizing the 5 Essentials has made in her life and the lives of her husband and children. "I feel better in my 50's than I did at 30!"
Deb feels truly blessed to be a part of the Freedom Chiropractic team. She loves our patients and reaching out to our community.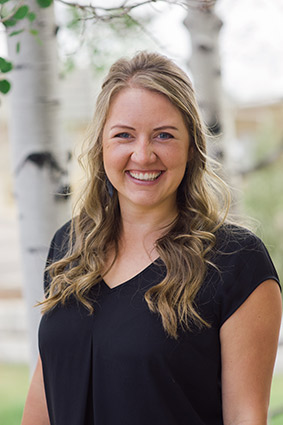 Esther Magistrelli – Front Desk Chiropractic Assistant
Esther has been a patient at Freedom Chiropractic since 2011. Always spreading the word about chiropractic health and wellness, attending workshops, and volunteering at special events, before eventually coming on board as a part of the team in 2017.
Although an active person, a horse trainer for many years and traveling to 33 countries over the course of 4 years, she originally came into Freedom Chiropractic with "no issues" but simply wanted to learn more about corrective care and preventative health. After realizing what was actually happening on the inside with her spine, she has since become a passionate believer in maintaining spinal health.
She and her husband live in Colorado Springs and love anything and everything to do with the great outdoors and mountains!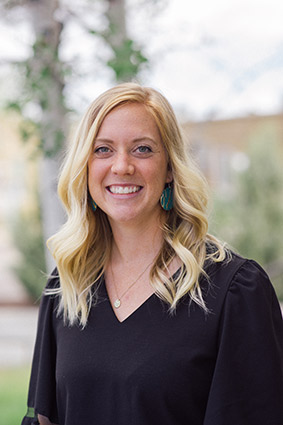 Kirsten Kuhn – X-Ray Technician/Chiropractic Assistant
Kirsten initially joined Freedom Chiropractic as a patient and the team quickly realized they wanted her to be a part of the everyday operations. After living internationally for 3 years, Kirsten moved to Colorado Springs in the beginning of 2019. After dealing with debilitating back pain for 10+ years, Kirsten found herself in the office at Freedom through a referral from a friend. She remembers telling the staff in her first few weeks of care, "I just love the energy and the community that this office brings while I'm in here. What a dream it would be to work in this environment!" Not long after, the Freedom staff sought her out and asked her to come on board and join the team!
Please contact Kirsten if you would like one of our doctors to come to your place of business or organization to host a workshop on health, wellness and longevity.
Kirsten has been passionate about health and advocating for the health of her peers for years. She loves bringing that to the patients at Freedom Chiropractic. She's seen how spinal health has impacted her life, and wants to pass that gift along to others.
In her free time, Kirsten enjoys camping, hiking and anything that involves laughing (and chips and queso)!

Freedom Chiropractic Team | (719) 533-0303