Sports Chiropractor Colorado Springs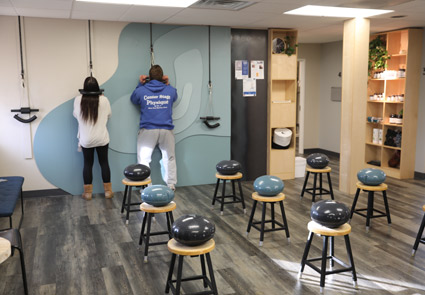 From weekend warriors to Olympic athletes, active people can experience a broad array of benefits by having a chiropractor on their team. Dr. Jason has had the privilege of traveling to the 2012 Olympics with the judo and wrestling teams. He adjusted the first female gold medalist in judo history. We continue to see many elite athletes daily in the office.
You don't, however, need to be an elite athlete to benefit from what we do. Perhaps you're a mountain biker and flew over your handlebars during your weekend ride. You might have a high schooler who's active in sports. No matter what your level of participation is, we welcome you to Freedom Chiropractic.
Benefits of Chiropractic Care for Athletes
Here are some of the primary reasons why athletes visit chiropractors:
Improves performance
May prevent injuries
Relieves pain
Increases flexibility, speed and power
Helps with injury recovery
Getting Started
On your first visit, you'll have a thorough evaluation and examination, which includes taking X-rays so that we can fully evaluate your spine. We also may perform a functional movement assessment if needed.
From the information we gather, we'll create a personalized treatment plan. This plan includes adjustments, rehabilitation and home care recommendations. With our multi-pronged approach, the goal is to get you back to your activities as quickly as possible.
Recover From an Injury
Though we encourage you to seek chiropractic care to stay well, we also help people who have experienced an injury. If you've been injured, we'll take care to provide you with the best options to help you heal. Likely, we'll recommend a higher frequency of visits at the beginning, which allows us to make some traction in starting your body's healing process.
Typically, you'll see changes within the first couple of weeks of care. A full correction can take longer, depending on what you're doing at home in your own time. We'll give you the tools and information for you to take charge of your recovery.
FAQ
What non-surgical treatment do you provide for sports injuries?
We offer chiropractic adjustments, extremity adjustments, neuromuscular techniques, trigger point therapy, deep tissue work and a lot of rehab. We focus on finding the tight muscles to give stretches and finding the weak muscles to strengthen.
What sports injuries can chiropractic help with?
Chiropractic can help with a broad array of sports injuries. These include spinal injuries and extremity problems affecting the shoulder, elbow, wrist, knee, ankle and hip. We have different assessments and treatments for every extremity and area of the body.
Do you provide certain exercises I can do?
Yes, we provide spinal-specific exercises that are different from your normal everyday gym training. We target the small spinal stabilizer muscles that will keep the core strong and the spine healthy and aligned.
Questions? We're here to help.
Discover how chiropractic care can help you be at your athletic best. Contact us today to schedule an appointment!
CONTACT US »

Sports Chiropractor Colorado Springs CO | (719) 533-0303